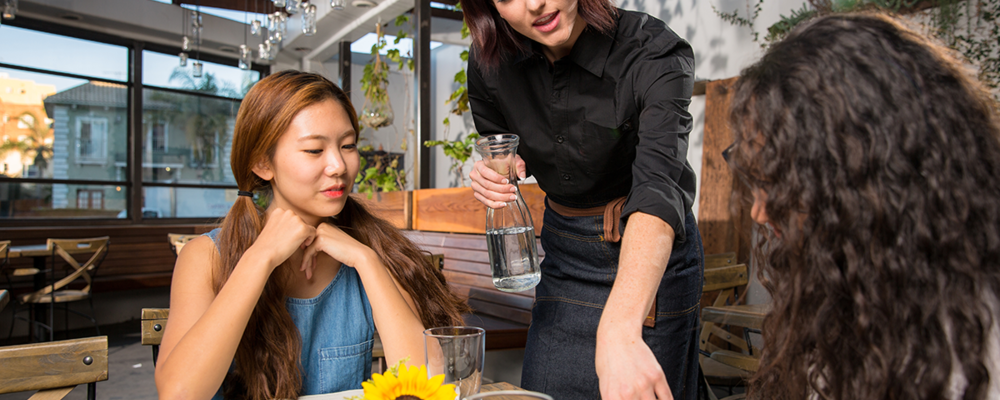 Course Objective:
This practical skills course is designed to help train individuals with the basic skills needed to work within the Hospitality Industry especially in relation to food service roles.  This course will enable individuals to become more competent in customer service, Teamwork, Food & Beverage Skills.
Who this course is for:
Individuals who are currently not in employment and/or receiving government payments and who have a serious interest in seeking employment in hospitality roles.
Location of Training:
The Riverside Hotel, Enniscorthy
Course Schedule and Duration:
The course will be held Monday to Friday over 2 weeks from 1st to 11th November (10th day will be decided once course starts).  Each day will start at 9.30am and finish at approximately 3.30pm.
Delivery Method of Course:
Practical Skills training with powerpoint & video demonstrations for back up ( video demonstration with subtitles).
Exams and power points for Food Hygiene & Manual Handling provided in Ukrainian language for extra support to those with little English.
This course is fully hands on for 8 days of the course.  The last 2 days are the days where most of the theory is completed – Manual Handling & Food Hygiene.
Certificates are given once all trainees have attended the 10 days and competent in completing all tasks – photos throughout the course taken.
Course Content:
The training room is turned in to a mock restaurant the Modules are as follows:
Day 1:  Customer Service – how to deal with complaints, greet customers professionally and to deal with customer queries.
Day 2 – 5: Practical Food & Beverage Skills –
• Basic Terminology
• Identification of Cutlery
• How to meet & greet guests,
• How to take an order –
• How to carry and clear plates
• Full sequence of service
• How to serve food & drink
• How to serve wine
• Cashing up / taking a reservation
Day 6 & 7: CV Prep & Interview skills – CVs written / updated for each trainee and mock Interviews completed
Day 8: Manual Handling – Practical to be completed by each trainee with 20 question exam
Day 9 & 10: Food Hygiene Level 1 –  20 question exam to be completed
Day 10 is also allocated for potential employers to stop by and hold interviews on site. 
Certification:
There are 3 modules accredited from the 10 day course
1. Manual Handling Certificate
2. Food Hygiene level 1
3. Hospitality Skills course accredited by CPD on behalf of Hospitality Skills Ireland.
To find out more information and to register your interest:
Email Sheila – sheila@countywexfordchamber.ie