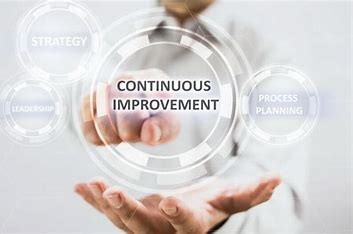 In-Company Programme Objectives:
"Continuous Improvement is better than delayed perfection". – Mark Twain
There is always a better way of doing things, we know this but we never find the time to do it.
You wish there was a magic wand or silver bullet but you know progress is made step by step.
You start to make improvements but you find it difficult to sustain them.
Continuous Improvement needs people solving problems at their root cause so they don't reoccur.
But do your people have the skillset, knowledge and motivation to implement and sustain improvements.
This course will equip your employees with the tools and techniques of Lean process improvements and motivate them to and sustain those gains.
Today's business environment is challenging. This course will show you how to reduce cost, eliminate waste and become more responsive to your customers.
Who is this course for: This course is for companies that are ambitious for improvement and understands that progress is only achieved by involving people across the organization (minimum 5 people). We can target a department or process to prove the value of the training and roll out to the rest of the company from there. The benefits of participating in this training course is MEASURABLE.
Course Content: The course is built on the four fundamentals of Lean, Problem Solving, Standard Work, 5S philosophy and Visual Management. This is combined with developing solid Team Leadership, Communication and Change Management.
Training in Lean is an additional option for companies
The Course duration:  is 7 days on-site working over a 3 month period. These days are scheduled to suit the company and are not disruptive of work as the focus is on practical application of learning in the process or workplace.