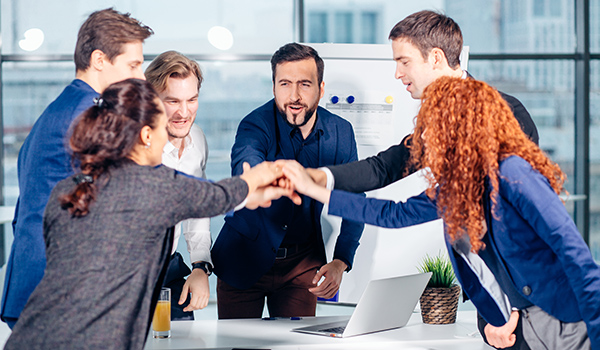 This is a 6-module programme for HR Managers / Leaders with 4 group sessions online and 2 x 1:1 in person sessions with a wellbeing expert to help you finalize your organisational wellbeing strategy.
The programme will give you a comprehensive understanding of what wellbeing at work entails; a menu of programme options; a strategy template and support to develop your organisation's wellbeing strategy; a tool kit with many free wellbeing resources and an understanding of wellbeing trends and best practice.
Dates:
Group Sessions – 17th and 31st January, 14th and 28th February – 10.30am to 12.30pm
One to One Sessions – From 15th February to 31st March – scheduled directly with Trainer
Topics covered include:
 Wellbeing at Work and the 11 pillars of Wellbeing
 Wellbeing and Mental Health in Ireland
 Burnout and Presenteeism
 Workplace Communications and Wellbeing
 What employers must do and what is nice to do in terms of wellbeing
 Wellbeing in times of Change, Resilience and effective stress management
 Wellbeing and remote and hybrid working – best practice (as apt)
 Wellbeing and Corporate Social Responsibility and an understanding of the different workplace wellbeing accreditations.
The Wellbeing Toolkit includes: Wellbeing Strategy Template, Wellbeing Survey Templates, 3 Power Points and guidance for leading introductory wellbeing sessions and Recordings of short relaxation and meditation practices.
By the end of the programme you will have:
 A comprehensive understanding of wellbeing at work and related issues
 An understanding of current trends in wellbeing programmes and what works
 A wellbeing tool kit – including survey templates, power points on different wellbeing themes, understanding of 11 pillars etc.,
 A menu of wellbeing programme options, list of low cost and no cost wellbeing resources available
 A Wellbeing Strategy for your organisation
 Wellbeing Plan for the coming year
 Learn what other companies are doing in terms of wellbeing and their lessons learned
The 4 x 2 hour group sessions will be online. The 2 x 2 hour Strategy Sessions can be in person or on line – based on the preference of participants.