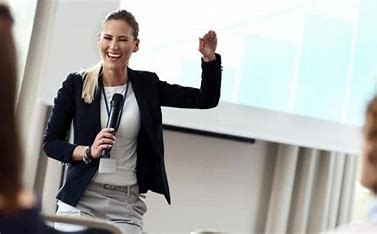 Course Objective:  The primary goal of the course is to help professionals to communicate better in meetings, networking events and in presentation delivery using drama performance techniques which includes vocal training, delivery and performance skills.
Public speaking and good communication does not come naturally to everyone but is a skill that can be taught.
Who the Course is for:  Anyone who has to give a presentation, deliver a sales pitch and/or chair a meeting and wants to improve their delivery to enhance audience engagement and reaction.
When and Where:  Wednesday 19th April 2023; County Wexford Chamber of Commerce Conference Room, Hill Street, Wexford Town
Duration:   9.30am to 4.00pm
What to bring:  If you have an upcoming presentation, speech or sales pitch bring it with you
What's included:  Tea/Coffee and sandwiches will be provided at lunchtime
Who is the course delivered by? The Dublin School of Drama and Communications
Course Content:
❏ Breathing Technique
Breath is the basis for all speech; correct breathing technique must be learnt to be able to sustain your thoughts, project your voice and help control nerves.
❏ Controlling Nerves
We teach students how to understand their nerves as well as breathing techniques and other tips and tricks to overcome them.
❏ Delivery Skills
Research shows that for a speech to be effective 90% is in how it is delivered. Rate, pace, pause, intonation are all effective tools to be able to
engage your audience.  You  will learn key skills in how to rad your audience effectively and be a better storyteller.
❏ Body Language
This is vital for appearing confident. The "fake it till you make it" concept applies here. Students that physically act confident while they might not feel it, will ultimately become so.
❏ Thinking on your Feet
The ability to think on your feet, respond to audience's reactions and answer questions cannot be underestimated. We use different drama techniques to master this skill.
❏ Use of Props
How to use powerpoint presentations effectively, flip charts and other props.