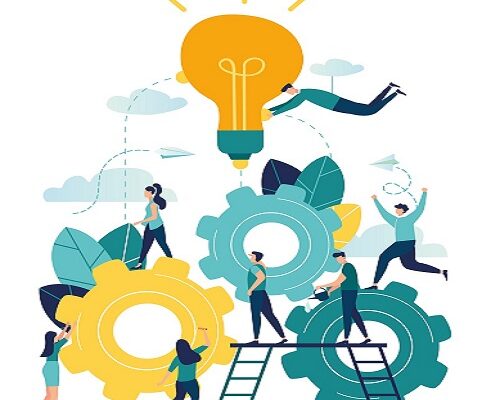 Who  is the course aimed at:
Business Owners, Managers, Leaders, SMEs and Micros in all sectors.
Key Skills Targeted: 
This programme will provide participants with a comprehensive understanding of the latest methodologies and techniques for growth and development that will include:
● Innovation – design thinking models for transforming businesses through a suite of agile toolkits and innovation frameworks. Including: Design Thinking, Business Transformation Toolkits and Peer Collaboration Models.
● Digitalisation – exploring digital growth models and how to grow a company in the digital age. Including: Growth Hacking, Lead Generation, Data driven decision making and online sales processes.
● Sustainability – with circular models and ecosystem's thinking for sustainable growth strategies. Including: Resource Analysis, Value Chain Activation, SDGs for Enterprise and Sustainable Enterprise Strategies.
● Leadership, with empathy-led business growth strategies for enhancing leadership capacity and relationship dynamics. Including: Emotional Intelligence, Emotional Resilience, Relationship Management and Confidence.
● Resilience and Organisation Agility – Understanding the link between individual wellbeing and organisation health, through workplace wellbeing models built within agile project management environments. Including: Emotional Intelligence, Emotional Resilience, Relationship Management and Agile Development
Course Delivery: 
This course is delivered online via 5 individual group workshops, and includes 1 to 1 mentoring supports. Participants will gain access to a Virtual Learning Tool that contains additional learning material, training videos, templates and sector specific content.
Duration and session breakdown: 
5 x 90min Workshops over the course of 6 Weeks. The dates are 17th and 24th April and 2nd, 8th and 15th May 2023.  Session times – 10am to 11.30am.
Learning Outcomes:
Participants will receive a comprehensive understanding of commercial innovation models for creating scalable business growths while maintaining harmony and wellbeing with their organisation. Specific outcomes will include:
● Personalised Growth Programme
● Business Development Blueprints
● Sales Generation Toolkits
● Wellbeing Training Videos
● Agile Business Framework
Breakdown of Course Content:
Workshop #1 – Awareness & Agility
In Workshop one we will begin with an exploration of aware, agile and adaptive business styles to support female entrepreneurship and establish a more dynamic model for business growth and development. The session will adopt Design Thinking as a tool for problem-solving, innovation and
sustainable enterprise through a customer-centric approach. Workshop modules will include:
● Awareness & Resilience
● Design Thinking Models for Growth
● Problem Solving through Innovation
● Scaling an Enterprise
Workshop #2 – Collaborative Communication
In session two we will expand the concepts from the previous workshop and apply directly into leadership styles, confidence building and capacity development. We will demonstrate how empathy-led communication techniques can enhance business relationships and provide a new opportunities for growth. Workshop modules will include:
● Communicating with Empathy
● Confidence in Conflict
● Intelligent Leadership Styles
● Emotional Intelligence for Effective Collaborations
Workshop #3 Balance in Business
In workshop four we will look at the emotional side of entrepreneurship through the lense of mindset, wellbeing and behaviour. This session will map the mindset of the business owner and provide key tools and techniques for maintaining balance in varying business environments.
Workshop modules will include:
● Introduction to anxiety and stress management
● Understanding the fight/flight/freeze responses and how its impact on business
● Methods for anchoring ourselves in safety and connection
● Skills and tools for maintaining wellness and wellbeing
Workshop #4 – Critical Thinking & Decision Making
In session five we will explore critical thinking as a basis for effective decision making. Through critical awareness, cooperation and conscious choice making, entrepreneurs can integrate these skillsets into focused and effective business strategies and planning activities. Workshop modules will include:
● Conscious Awareness and Critical Thinking
● Confidence Building Measures
● People Empowerment through inclusive Decision-Making
Workshop #5 – Evolved Enterprises
In our final session we will demonstrate how to build an evolved enterprise using the latest innovations, tools & techniques for creating a high performance business model. We will demonstrate unique methods for participants to target, connect and engage their ideal collaborators and customers for optimum growth and sustainability. Workshop modules will include:
● Creating Optimal Growth Paths
● Dynamic Sales Generation
● Peer Development & Strategic Collaborations
● Designing your Enterprise Ecosystem
Why should a company invest in this course?
This programme is fundamental for organisations, managers and staff who wish to enhance their capacity both within personal and professional contexts. The programme provides a 360 solution to growing and sustaining business in the digital age, with a key focus on interpersonal dynamics, relationship building and wellbeing.