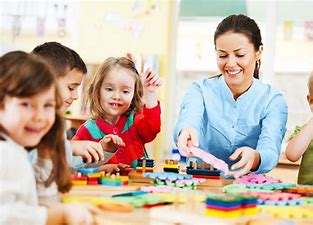 This course is for those currently employed in the Childcare Sector and seeking the opportunity to upskill.
What is the Course about?
Early childhood education and practice involves supporting babies and young children to become competent and confident learners through loving relationships with others. Children require high-quality education and care during their formative years. Research indicates that the higher the professional qualification of the educator working with the children, the higher the quality of the setting and the children's experiences in it.
Course Structure:
This honours degree in Early Childhood Education and Practice enables the student to study a diverse range of subjects in order to gain a deep understanding of babies and children from birth to six years of age. Students develop a knowledge and understanding of Aistear, the Early Childhood Curriculum Framework and Síolta, the National Quality Framework for Early Childhood Education, essential for professional work in this area of practice.
Advanced entry to final year of the three-year honours degree for those with a major degree at level 7 in Early Childhood Education
If you hold a full major level 7 degree in childcare, you can apply for direct entry to the final year of the 3-year honours degree. This means you will have one year to complete your honours degree and will cover the following modules:
Year 3 modules
Module Title
Credits
Working with Families & Communities
10
Leading Contemporary and Quality Practice
10
Legal Issues for Early Childhood Education & Care
5
Ethics, Equality and Early Childhood Practice
5
Early Childhood Research Project
10
Children with Additional Needs
10
Supervised Professional Practice
10
To confirm your place:
A copy of your qualifications will need to be emailed to us and confirmed by SETU.