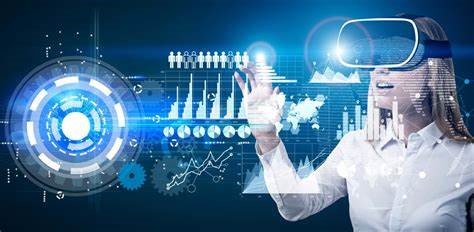 Level 9 New Technology and Responsible Innovation Micro Credential (2.5 ECTS) – Starting mid-February 2024 
Duration: 6 Weeks
Application Deadline: 15th January
Start Date: 2nd February 2024
End Date: March 2024
Time: 14:00 – 15:00 (Fridays)
Delivery:  Hybrid
Training Provider:  UCD
Overview:
The New Technology and Responsible Innovation micro-credential addresses urgent and fascinating questions regarding technology and the ethical challenges arising from its impact on our everyday lives, work environment, and society, especially in terms of privacy and responsibility.
The micro-credential will guide students through a multifaceted analysis of technology. We will start by analysing how technologies shape our perception and understanding of workplace and relationships. We identify and discuss some of the main ethical questions that recent technological development has raised, such as should moral values be integrated in the design of technologies? If so, how do we achieve that? Moreover, how do we make sure that we introduce and use technologies in a responsible way? And what are the benefits and costs of the growing importance of AI technology? How should we evaluate possible ethical consequences, such as misdiagnosing patients, increasing misinformation, and spreading prejudices? Who is responsible for the harm caused? The micro credential will also explore possible strategies to regulate the impact of technologies, the benefits they provide, and the risks they impose, and discuss which ethical principles should guide the design, introduction, and use of technologies and the moral virtues that responsible designers and users should develop.
Learning Outcomes:
On completion of this micro-credential, you will:
Be able to identify ethical challenges raised by technologies and their impact on the workplace and society;
Be able to apply ethical decision-making approaches to the challenges faced in the design or use of technologies and formulate ethically-informed strategies to address these challenges;
Be able to critically assess different ethical approaches to the challenges raised by technologies in the workplace;
Be able to contribute and lead companies' decision-making on how to tackle ethical challenges raised by technologies in their workplace, based on the concepts, views, and arguments introduced in class.
How will I benefit?
This micro credential will be relevant to those who wish to acquire competitive skills in the contemporary work environment, who strive to create a healthy workplace, grow as a responsible professional, and become agents for positive change.
In particular, students will acquire and train ethical decision making skills, learn how to manage risks and opportunities arising from the design, introduction, and use of technologies in the workplace, and successfully solving ethical conflicts in terms of privacy, autonomy, and responsibility.
Organisations, corporations, and businesses all stand to reap significant benefits from investing in their workforce's development through this micro-credential; empowering employees to tackle ethical complexities, leading to enhanced corporate social responsibility, fortified public trust, and improved brand reputation.
Entry Requirements:
A good undergraduate degree (minimum level of GPA 2.7 or international equivalent).
Applicants whose first language is not English must demonstrate proof of English proficiency as per UCD's minimum English language requirements.