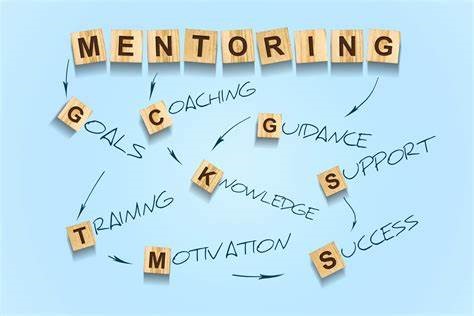 Who the webinar is aimed at:
Managers responsible for professional development of employees in their organisation
Overview of webinar:
This webinar is designed to equip managers and organisational leaders with the knowledge needed to create impactful mentoring programmes that drive effective leadership development. The webinar delves into the critical aspects of design and implementation of a mentoring programme.
When:    13th February
Time:      1pm – 2pm
Delivery:  Online – link will be emailed 24 hours before webinar
Key learning outcomes from webinar:
After participating in the webinar " Empowering Growth: Key considerations for creating an effective mentoring programme within an organisation", attendees will gain several key learning outcomes:
Understanding the Importance of Mentoring for leadership development.
The types of mentoring programmes being used in organisations.
Participants will learn the key elements needed to design and implement effective mentoring programs within their organizations.
Real-World Application Insights: The webinar will include real examples of mentoring programmes in organisational context.
Anna Healy – Facilitator:
Accredited Mentoring/Coaching Programme Manager (EMCC Global – IPMA Practitioner), Anna Healy works with organisations committed to developing their teams through bespoke training programmes and facilitated workshops. She works with leaders on building their mentoring programmes and provides training to teams on mentoring and coaching skills which promotes clear and authentic communication and connection in the workplace. Anna has developed mentoring programmes for women in business and is National Mentor Programme Manager for Network Ireland.