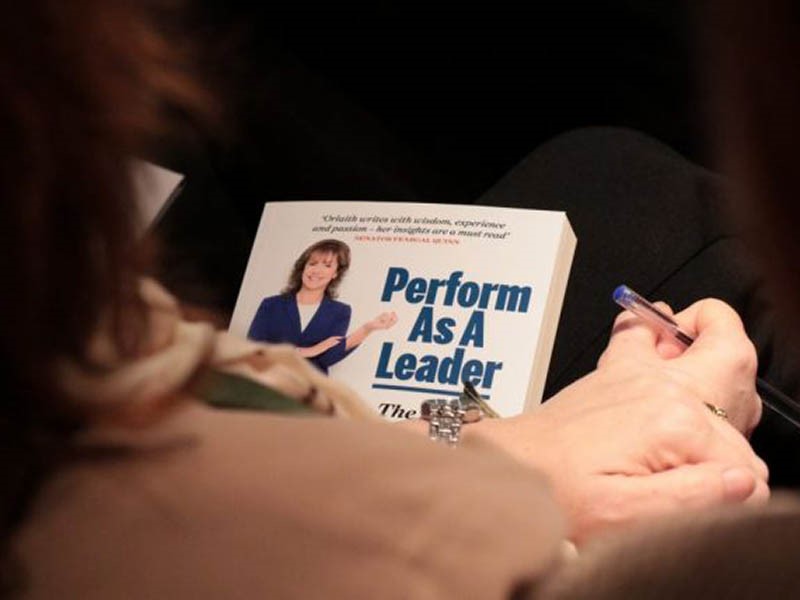 Getting the best out of your people is a 45 minute look at how to encourage teams to self-motivate, take responsibility, enjoy their work more and deliver more. Using the principles of a coaching style of leadership, this webinar will open participants minds to the power of coaching conversations and seizing coachable moments.
The key learning outcome from the webinar is to equip attendees with a fresh approach to managing and encouraging teams.
The webinar is aimed Business Owners, Mid-level Managers and Team Leaders
When:             Wednesday 11th October 2023
Time:               1pm – 1.45pm
Delivery:           Over Zoom – Link will be sent 24 hours before webinar
The Facilitator:
Orlaith Carmody is the author of Speak Now, Communication in the Workplace (Tara Press 2022), Perform As A Leader (Ballpoint Press 2015) and Without You, Living With Loss (Ballpoint Press 2018). A highly skilled executive coach, corporate trainer and leadership consultant, she is in demand as a keynote speaker, conference chair, MC and facilitator. Over the years she has worked with some of Ireland's most influential business people, networks and political groups, and has presented at conferences in the USA, UAE, Canada and all over Europe.
Following an early career as a broadcast journalist with RTÉ, Orlaith became a director of a number of SMEs in media, recruitment, production and education. She served on the board of RTÉ from 2010 to 2015; the board of HRM Recruit from 2011 to 2016; and was President of the Irish Chapter of EO, the Entrepreneurs' Organisation 2014/2015. She is currently a member of the Compliance Committee of the Broadcasting Authority of Ireland and Chair of the Shona Project.