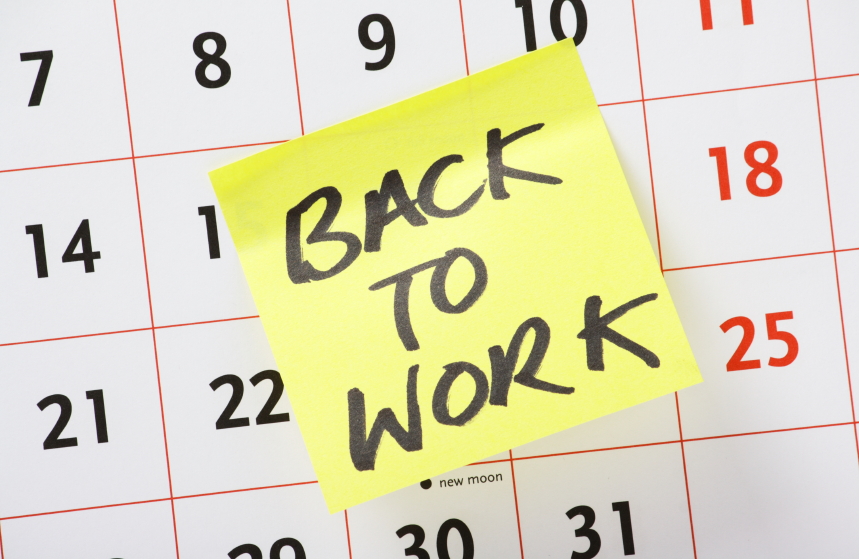 Returning to work – Supporting your return-to-work parents
85% of women leave full time work within 3 years of having children. Transitioning back to work after any type of parental leave is a complex time in a parent's life for a variety of reasons. Supporting parents at this critical part of their career/life journey, has a positive impact both across the business and for the individual.
Who the webinar is aimed at:
HR managers, business owners, people managers, team leads, managers with well-being remit.
Overview of webinar:
This webinar will look at why support/resources around transitioning back to work after any type of family leave / extended career break is so important.
It will give tips and practical advice for organisations/managers to guide them in supporting their returners, ensuring a positive return for both the parent and the team, including:    Practical preparation for returner & Guidelines for each stage of the return – for before the parent returns / the first week back / first few months
Key learning outcome from webinar :
To equip attendees with tools to support their returners enabling a smooth transition back for the parent, the manager and the organisation.
When:  29th November
Time:    1pm – 2pm
Where:   Online – zoom link will be sent by email
The Facilitator:
Anne O'Leary, Founder of the Parent Nest
Anne is an experienced, Executive Coach, specialising in supporting parents as they transition back to work after any length of break from the workplace. She works with both individuals and with organisations, to better support working parents as they are returning to work, ensuring resources are in place to manage this transition smoothly.
Anne's 20 year career spanned Finance, Operations, Business Development and Sales, managing large scale teams, before setting up her own business to nurture, empower and support parents as they navigate the rollercoaster after welcoming a baby into their family. As she began her own parenting journey, she experienced first-hand just how hard and challenging the transition back to work can be, and quickly realised that it is an area that many don't speak openly about for many reasons, and the importance of meaningful support. With 4 young children, Anne absolutely understands the rollercoaster for parents as they face returning to work and her aim is to ensure that the transition back to work is as smooth as possible for everyone involved.