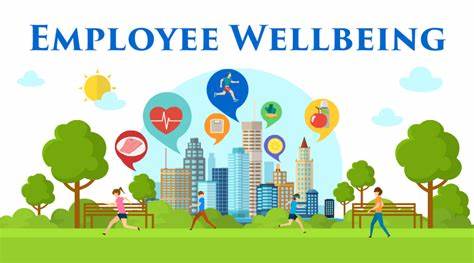 A first in our Lunch and Learn Webinar Series
In County Wexford Chamber Skillnet's recent Talent needs survey, when asked what the high-level trends and opportunities for the near future are facing your industry, hybrid and flexible working, as well as employee wellbeing and work life balance had the highest response rate (both at 19%).
This webinar will focus on key trends, opportunities and challenges related to Employee Wellbeing and engagement in 2023 in Wexford, Ireland and around the world. The session will cover what is currently happening and the outlook for 2023 highlighting evidence based, best practice wellbeing solutions.
The content:
• Learn about the top trends in Employee Wellbeing programmes now and in 2023
• Understanding of changes, challenges and opportunities expected for employers
• Identify what employers can do to promote employee wellbeing for 2023 onwards
Who is the Webinar for?
This session for HR managers and Leaders in Organisations interested in personal and team Wellbeing, and engagement.
Webinar Host:
The session will be facilitated by Calodagh McCumiskey. She is an accredited Master Practitioner in Wellbeing. She works with a range of businesses, Governmental Bodies and NGOs around Wexford and Ireland on their wellbeing programs. She writes a weekly article on wellbeing for INM publications in Ireland including the Wexford People. You can learn more about Calodagh and her work at: www.spiritualearth.com.
When?
Wednesday 30th November, delivered through zoom, 1pm – 1.45pm
Zoom link will be sent directly to your email 24 hours before the webinar.