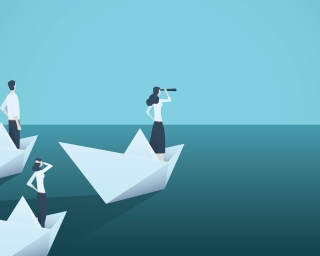 The programme will help leaders and managers and their organisations be better prepared to navigate, handle, manage and lead in times of change. It will give insights into what is ahead and prime them to be more agile and resilient in facing changes and challenges ahead.
By the end of the programme, participants will:
 Better understand key changes in the last 3 years and consequences for organisations, teams and individuals
 Be better equipped to handle change at a human level – both personally and as managers / leaders in their organisations and in the business environment they are operating in.
 Explore current and future changes and their potential impact on us personally, as organisations and on the global economy – what we know, what we don't know, and what history tells us about economic and business cycles
 Understanding of how we can best prepare to benefit from the opportunities future changes will open up
 Develop an Action plan to be better equipped to navigate changes ahead
It is a 2 module 1.5-hour programme for business leaders and managers.
This course can also be delivered as an in- company programme.
To find out more information or to make an enquiry to book a date, please complete our enquiry form.