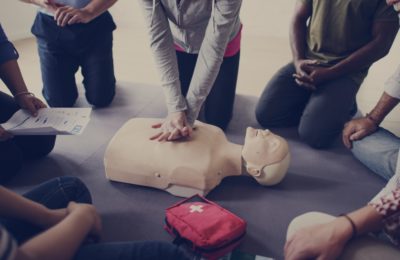 NOTE:  PHECC First Aid Refresher Responder – to be eligible your original first aid cert must be in date
Certification: Participants will receive First Aid Responder certificate which is valid for 2 years.
Awarding Body: PHECC
Duration: 2 days – 27th October and 3rd November
Location of Training:  IFA Centre Mill Park Road, Enniscorthy, Co. Wexford
Training Aim:
To provide learners with the knowledge and skills to become a First Aid Responder. To ensure the understanding required to provide and coordinate first aid in the workplace in compliance with the requirements of the Safety, Health and Welfare at Work (General Application) Regulations 2007.
Course Content:
Assessments – Primary and Secondary
Incident Procedure – emergency calls, scene safety, infection control.
Cardiac First Response -Heart Attack, CPR, Use of AED, Choking
Common Medical Emergencies
Injury Management /Shock -Shock, bleeding, musculoskeletal injuries,
The Unconscious Patient
Burn and Electrical Injury
Abnormal Body Temperature – hyperthermia, hypothermia
Information Management – patient handover, care reports
Communications – consent, empathy, communicating with children
Well Being of the First Aid Responder – critical incident stress
Class Size: