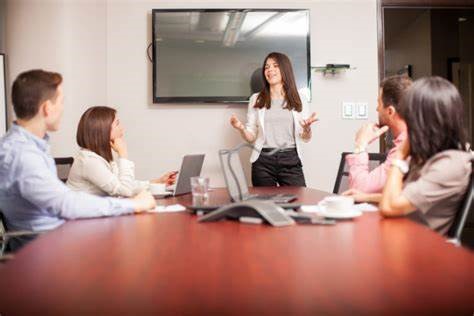 Communications Master Class Series 2024
The objective of the Communications Master Class is to improve communication and messaging between a business and its clients and potential clients. Delivered in a lively and engaging series of seminars, the programme takes participants through many facets of personal communication, guaranteeing that they will substantially improve their performance in sales, in business communication and in reporting up and across their organisations. The training will be delivered by Gavin Duffy & Associates in highly practical workshops, the content of which can be tailored to attendees needs and requirements.
Module 6: Pitching for Business
When:                 27th March 2024
Where:                County Wexford Chamber of Commerce, Hill Street, Wexford Town
Time:                   9.30am – 12.30pm
Facilitator:          Orlaith Carmody (EMCC Senior Practitioner) or Gavin Duffy from Dragons Den
Cost:                    €175
County Wexford Chamber Members €149
Max attendees:   6 companies but 2 people from 1 company allowed  – this is to ensure everyone gets an opportunity to practice and engage
In an environment where we all have to work harder to attract new clients, and to hold on to existing ones, we cannot afford to take chances when it comes to winning new business. This workshop is where you will discover the psychology of good pitching, tuning up your personal business pitching skills so that you can sell your ideas or your services to the best of your ability.
In this module you will learn:
You don't get a second chance to make a first impression.
The essentials of a positive pitch
Self-belief
Passion and confidence
Building rapport
Subliminal communication – what you are saying without saying it
The things good pitchers do
Finishing the pitch on a high note
How to negotiate only after you have won the business.
After participating, you will be confident that you can put across your plans and projects in a highly effective way, influencing those around you and winning business.