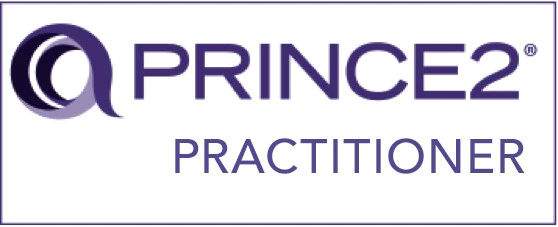 Overview:
PRINCE2® (Projects IN a Controlled Environment) is a leading edge approach to managing projects. With the launch of PRINCE2® also came its recognition as the de facto standard for managing projects, not just in the IT/IS environment, but for projects of any size and complexity, run in any industry sector. In support of this recognition, SureSkills offer a certification programme accredited by Axelos. SureSkills as an ATO are accredited to run the PRINCE2 Practitioner. This course conforms to the syllabus set down by Axelos for delegates wishing to gain PRINCE2® Practitioner certification. SureSkills is accredited to deliver the full PRINCE2® programme.
Objectives:
Instructor-led, group-paced, classroom-delivery learning model with structured hands-on activities. The course prepares the candidate for the examination, which leads to the Practitioners Certificate in Project management, administered by SureSkills, PeopleCert & Axelos.  This is a two-day course leading to the PRINCE2® Practitioner Examination which takes place on the Friday.
Schedule:
This course will take place on 8th and 9th of December and online from 9.30am to 5pm daily.
Content:
This course covers a high level overview of the qualification syllabus set down by Axelos. Delegates are given past exams papers to practice exam technique in order to prepare delegates to sit the PRINCE2® Practitioner Paper.
Day 1:
• Review and Tailoring of PRINCE2®
• Case Study Exercises
• Practitioner Exam Techniques
Day 2:
• Exam Preparation
• Practitioner Exam
Who Should Attend?
This course is aimed at anyone wishing to gain the qualification, ideally having already attended the PRINCE2® Foundation course.
This course would benefit:
• Project Managers
• General Managers
• Programme Managers
• Project Team Managers and support staff
• Staff who will have a defined role
• Project Management Consultants
Prerequisites:
• Delegates will need a good understanding of PRINCE2®
• There are no prerequisites for pre-course reading material.
• Anyone sitting the PRINCE2® Practitioner examination must have passed the PRINCE2® Foundation examination after 1st