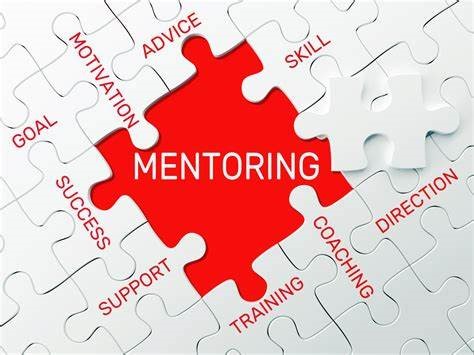 About the Course:
The Professional Academy Diploma in Mentoring for Professional Development course is designed to empower learners with the knowledge, skills, and approach needed to harness the transformative power of mentorship for personal and professional growth.
Throughout this course learners will discover the art of mentoring from both sides of the equation, both as a mentee and as a mentor, and will gain a deep understanding of the responsibilities and goals involved in establishing successful mentor relationships. Explore the distinctions between mentoring, coaching, and counselling, and develop essential management styles and qualities to become an effective mentor.
With a strong emphasis on practicality, this course equips learners with valuable skills such as reflective observation, problem-solving techniques, and emotional intelligence. Learn how to maintain motivation and overcome barriers in mentorship relationships and master the art of delivering effective feedback, managing difficult conversations, and fostering open communication.
This course is ideal for individuals who wish to enhance their careers by seeking, establishing, and driving productive mentorship connections. While the course is not specifically targeted at managers, it can also benefit people managers who are new to mentoring. If you have a genuine desire to develop your mentoring skills and create a positive impact on others, this course will equip you with the necessary tools, skills, and approaches.
Entry Requirements:
This course is suited to all professionals who want to develop productive mentorship relationships. No prior experience in this field is necessary, however learners should be able to demonstrate a clear interest in the subject and how it may benefit them personally and professionally.
Learning Outcomes:
By the end of this course, learners will be able to:
Describe mentoring and its difference with coaching and counselling
Define and justify the characteristics and goals of a mentor relationship
Apply the right skills and define the requirements to participate effectively as a mentor and as a mentee
Apply a toolkit to drive a mentor relationship
Course Structure:
Live Online Part-time: One evening per week; 6:30pm to 9:30pm for 10 weeks
Scheduled classes: 30 hours
Self-study: 20 hours
Assignments: 10 hours
Course Breakdown:
Module
Overview
Topics/Area Covered
1.
Introduction to Mentoring
Delve into the central focus of the course, gaining a clear understanding of the role of mentoring in professional development and explore the nuances that differentiate mentoring from coaching and counselling.
●       Focus of the course

●       Mentoring versus coaching and counselling

●       Establishing a mentoring culture

2.
The Mentoring Process
Explore the roles of both mentors and mentees and understand how to initiate and effectively manage a mentoring relationship, setting the foundation for a successful and impactful journey of growth and development.
●       The role of the mentor

●       The role of the mentee

●       Beginning and managing the mentoring relationship

3.
Management Styles
Discover the various approaches to mentoring and coaching in the context of effective management. Participants will explore the essential skills and qualities of a proficient mentor, while also gaining insights into when mentoring is most beneficial and impactful.
●       Mentoring and coaching

●       Skills and qualities of a good mentor

●       When to mentor

4.
Mentoring for Professional Development
Through reflective observation and problem-solving techniques, this module empowers individuals to harness the power of mentoring in their personal and professional growth. Participants will gain a comprehensive understanding of how mentoring intertwines with various processes, enabling them to navigate challenges and achieve their development goals effectively.
●       Reflective observation

●       Problem solving techniques

●       Mentoring and processes

5.
Maintaining Motivation
Explore the concept of motivation by examining the various models that provide frameworks for understanding and recognising its profound impact on the mentoring process. By understanding the factors that influence motivation and applying strategies to nurture and maintain it, participants will be empowered to drive sustained growth and development for themselves and their mentees.
●       What is motivation?

●       Models of motivation

●       Impact of motivation on the mentoring process
6. Mentoring and Emotional Intelligence
Gain a deep understanding of emotional intelligence, learn strategies for emotional regulation, explore the positive intelligence model, and discover techniques to overcome barriers that hinder effective mentoring relationships.
●       Emotional intelligence

●       Emotional regulation

●       Positive intelligence model

●       Barriers and how to overcome them

7. Feedback in the Mentoring Process
Understand the crucial role of feedback in mentoring relationships and gain the essential skills in managing difficult conversations.

Explore models to support preparation for challenging discussions and learn effective techniques for preparing and delivering feedback that fosters growth and development.

●       Managing difficult conversations

●       Models to support preparation for difficult conversations

●       Preparing and delivering feedback

8. Communication and Listening Skills
Elevate your communication skills to drive effective mentoring and overcome common barriers in mentor/mentee relationships.

Uncover the Person-Centred communication approach and cultivate vital listening skills to foster meaningful connections and impactful mentoring experiences.

●       The communication process

●       Barriers to communication

●       The Person-Centred approach

●       Listening skills

9. Team Mentoring
Learn to harness the power of mentoring to foster team development and create

high-performing teams. Participants will gain insights into team dynamics, explore strategies for building and nurturing high-performing teams, and learn how to effectively mentor in remote or hybrid work environments.

●                     Team development

●                     High performing teams

●                     Mentoring in a remote or hybrid environment

10. Developing a Mentoring Programme
Learn how to establish impactful mentoring programmes within your organisation, ensuring alignment with company goals. Gain insights into the significance of personal development and training for both mentors and mentees, fostering a culture of mentorship, and employing effective measurement strategies to evaluate the programme's achievements and influence.
●       Organisational considerations

●       Personal development and training

●       Culture

●       Measurement
Course Assessment:
Assessed Component
Weighting
Deadline
 

Reflective Learning Journal

 

40%

1 week after course completion
 

Assignment Report (approx. 3,000 words)

 

60%

2 weeks after course completion
The Reflective Learning Journal which should comprise of approximately 200 words each week will demonstrate the details seen by the learner as important in their personal growth as a mentor/mentee. Over the ten weeks, it should demonstrate the growth in understanding and the use and practice of the skills taught in the course.
The Assignment Report will record the application and use of the mentoring skills, developing practical real life examples of mentoring practice over the 10 weeks of the course. It should outline the difficulties of practice as well as the quick wins and immediate benefits of mentoring for the manager and their subordinates. It should also demonstrate a desire to further enhance the new skills as part of the participant's CPD.