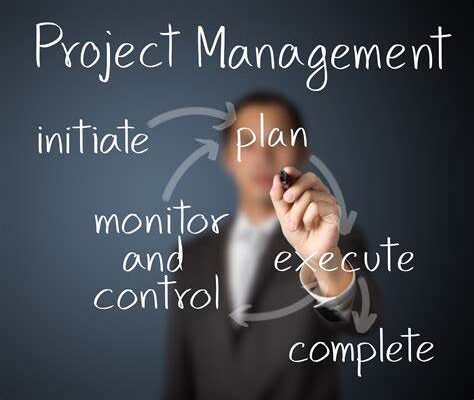 Learn to manage projects effectively and efficiently with this comprehensive course for project management professionals.  Learn to initiate, run, and close projects of all kinds. This programme will equip you to work in virtually any industry, with any methodology, and in any location.
COURSE LENGTH:
36 hours – 12 weeks live online classes – 1 evening a week
20th June – 5th September 2023
PROGRAMME STRUCTURE:
• Introduction and Project Fundamentals
• The Environment In Which Projects Operate
• The Role of the Project Manager
• Project Scope
• Project Schedule, Including Scheduling Tools
• Project Cost
• Project Resources
• Project Communication
• Project Risk
• Stakeholder Management
• Project Integration Management
• Agile Project Management Methods
SUMMARY:
In today's fast-paced global economy, project management is a valuable business skill. With new projects often representing significant expense
and high risk, project owners seek the assurance that practitioners have the project management knowledge, experience, and skills to bring projects
to successful completion.
This is a comprehensive programme covering every aspect of project management – initiation, planning, executing, monitoring and controlling, and finally closing the project. You will study different types of project management methodology, allowing you to intervene on any project in any context.
This programme is delivered through lectures, group discussions, and individual and group exercises.
Students taking part in this course will now have access to the EBSCO Online Library, free of charge, for the full duration of the course. Here you can
browse thousands of relevant journal articles and other reliable academic and commercial texts like the Harvard Business Review, Bloomberg Businessweek and Forbes Magazine, to supplement your learning and assignments.
ASSESSMENT AND CERTIFICATION:
The Professional Diploma in Project Management is assessed through an in-class exam as well as a written project/paper.  Upon successful completion of the Professional Diploma in Project Management programme you will receive a UCD Professional Academy Diploma.
This programme is not on the National Framework of Qualifications.
STUDENT PROFILE:
The Project Management programme is ideal for career-minded professionals from a wide range of backgrounds who wish to apply project
management skills and methodology to their roles.  Ideally, you already have responsibility for projects and lead and direct cross-functional teams to
deliver projects within the constraints of schedule, budget, and resources. You will be able to demonstrate sufficient knowledge and experience
of methodologies, requirements, and deliverables.