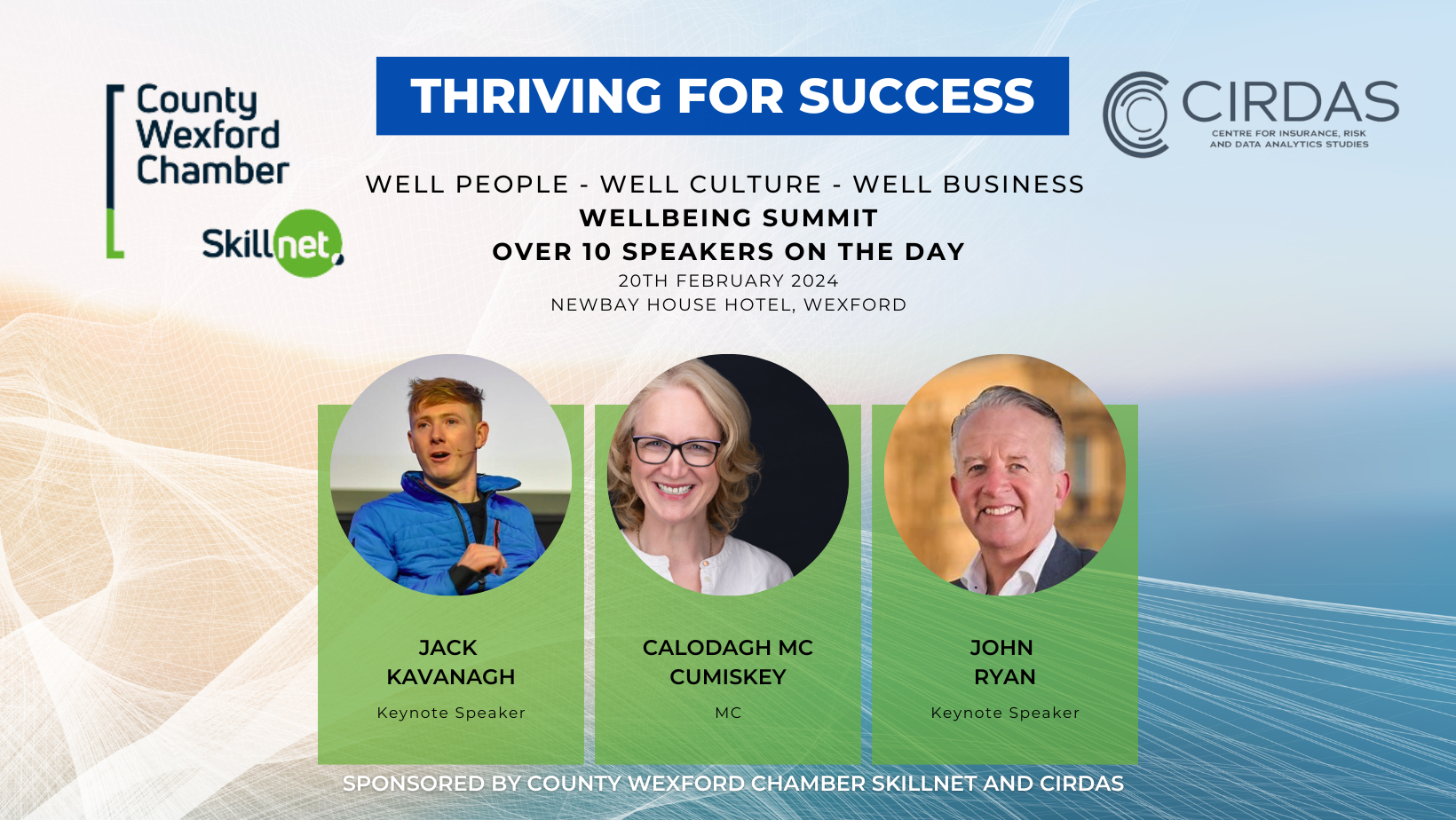 Overview:
In today's fast-paced business world, it's crystal clear that when employees feel good, the company thrives. We get it. That's why we're excited to introduce the "Thriving for Success – Well People, Well Culture, Well Business Wellbeing Summit." This event is a big deal for the decision-makers who know that taking care of employees isn't just a nice thing to do—it's a smart business move.
This summit is a result of a powerful collaboration between County Wexford Chamber Skillnet and CIRDAS. The combined expertise in professional development and strategic business insights has developed an event that answers the challenges of industry , offering unique perspectives and practical solutions.
Who Should Attend:
Senior Leaders: Gain insights into how a focus on employee wellbeing aligns with overall business strategy, impacting both short-term performance and long-term sustainability.
Human Resources Leaders: Discover innovative approaches to designing employee-centric policies and practices that foster a positive workplace culture.
Policy Makers and Strategists: Understand the role of employee wellbeing in shaping organisational policies, ensuring alignment with broader business objectives.
ESG (Environmental, Social, Governance) Champions: Explore the intersection of employee wellbeing and corporate responsibility, and how these factors contribute to ESG goals.
Health and Wellness Professionals: Stay abreast of the latest trends and best practices in employee health and wellness, and their impact on organisational success.
Why Attend:
Strategic Insights: Acquire a deep understanding of how prioritising employee wellbeing strategically positions your organisation for success in a rapidly evolving business landscape.
Networking Opportunities: Engage with industry leaders, fellow decision-makers, and experts to exchange ideas, best practices, and potential collaborations in the realm of employee wellbeing.
Practical Solutions: Access actionable strategies and solutions to implement immediately, fostering a positive impact on employee wellbeing and, consequently, organizational performance.
ESG Integration: Learn how prioritising employee wellbeing aligns with ESG goals, contributing to a more holistic and responsible business model.
Join us at the "Thriving for Success – Well People, Well Culture, Well Business Wellbeing Summit" to catalyse positive change within your organisation and shape a future where success is synonymous with the wellbeing of your people.
When:      20th February 2024
Where:     Newbay House, Wexford, Y35 NN52
Time:       9.15am to 5pm – Lunch Included
Schedule (Subject to change):
Thriving for Success: Well People, Well Culture, Well Business Wellbeing Summit

Timing
Session
9.15
Tea/Coffee and Registration
9.45
Welcome and Introduction to Well People, Well Culture and Well Business – Calodagh Mc Cumiskey, Spiritual Earth
10
Keynote – Organisations enable or disable, empower, or disempower
Speaker – Jack Kavanagh

Well Culture

10.45
Case Study: Embracing a culture of Wellbeing through Lean Principles
Fireside Chat between Therese O Connor, CWCS & Adman Steel Sheds – Daniel Goggins and Paul Nolan
11.05
Coffee Break
11.3
Designing a Culture of Workplace Wellbeing (Attendees select 1 workshop to attend)

All Workshops Facilitated by Irish Centre of Diversity

Workshop 1: D & I Masterclass – Facilitated by Liza – Jo  Gee
Workshop 2: EDI benefits for your business – Facilitated by James Cawley
Workshop 3: Understanding Unconscious Bias – Facilitated by Rob Fitzpatrick
12.3
Lunch
Attendees will have the opportunity to visit stands – charities, speaker's organisations during lunch

Well Business

1.3
Keynote – Make Work Healthy
Speaker – John Ryan, Healthy Place to Work
2.15
Panel Discussion led by Louise Dennison – Embedding wellbeing in an organisation
Panel – Irish Centre of Diversity and Inclusion, Volunteer Centre, Talbot Hotel, CIRDAS
2.45
Coffee Break

Well People

3
Top Tips from the Experts – Focusing on the employee experience
1. Supporting Menopausal Colleagues – Ashleigh Tobin
2. Remote Working, Wellbeing and Performance- Erica Hearne, Grow Remote
3. Transitioning – returning parents to work – Anne O Leary, The Parent Next
4. Inclusion and employee engagement in culturally diverse workplaces  – Brigid Farrell, Alltalk Training
4
Masterclass: Strategies for developing healthy employees
Facilitator – Calodagh Mc Cumiskey
4.45
Closing – Therese O Connor, County Wexford Chamber Skillnet
Speakers and Facilitators:
Calodagh Mc Cumiskey – Calodagh McCumiskey is an accredited master practitioner in Wellbeing and Director of Spiritual Earth. They specialize in bespoke wellbeing programmes that boost health, happiness, engagement, performance and teamwork. Clients include Corporates, Government Bodies, NGOs and SMEs. Calodagh previously worked in international development in the aftermath of natural and man made disasters for 14 years in Africa and Asia. Calodagh recently won the solo business woman of the year in the Network Ireland Wexford Awards and was runner up in the National Competition in September 2023. For more information, visit: www.spiritualearth.com.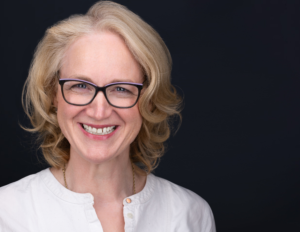 Jack Kavanagh – Pharmacist | Speaker | Non Exec Director
Jack acquired a spinal cord injury in 2012 aged 20 leaving him with 15% muscle function. Choosing to see the injury as an opportunity to grow, learn and reset his view on life, in the following years Jack has challenged the limits of his situation. As a Pharmacist and Speaker Jack builds awareness of the value of health & wellbeing as drivers for performance coupled with cultivating diverse & inclusive environments where people belong and are valued.
Jack sits on the board of directors of the National Disability Authority and Center for Excellence in Universal Design as well as the leadership development organisation Common Purpose Ireland. Jack hosts the 'Only Human Podcast' and is well-known for his acclaimed TEDx talk 'Fearless Like A Child, Overcoming Adversity' and award-winning documentaries Breaking Boundaries. Jack loves an adventure, is a keen hand cyclist, budding sailor and can be seen online sit skiing down snowy mountains at speed.  Check out Breaking Boundaries documentary and Only Human Podcast at www.Jack-Kavanagh.com.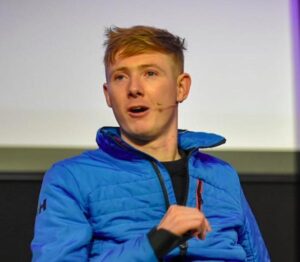 John Ryan – A speaker, author, entrepreneur, founder and CEO of Healthy Place To Work. John has spent most of his working life consulting with multinational organisations in the areas of Trust, Health, Wellbeing and Organisational Transformation.  Formerly a broadcast journalist and expert trainer, John is a regular media contributor and international speaker on topics including organisational health, resilience, and sustainability.  Make Work Healthy is the title of his recent book which he co-authored with Dr. Michael Burchell, and which was published by Wiley in March in the United States and Europe, with Spanish and Portuguese translations coming in 2024. Finally, John is also the presenter of the popular 'Work Healthy' Podcast, interviewing the likes of Amy Edmondson, Dave Ulrich and Howard Gardner.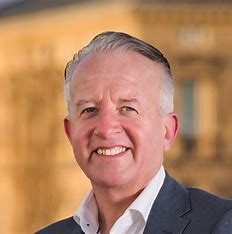 Louise Dennison-O'Shaughnessy –  Louise is the Founder and Principal of The Dennison Training Academy and has a passion for teaching and a natural empathy with people. She is an advocate for mindfulness and wellbeing and is instilled with a sense of purpose to share these enthusiasms with others. As a qualified Advanced Mental Health Instructor and Registered EMT, she is aware of the many aspects that impact working life in areas such as productivity, health and safety, relationships, work-life balance, attendance, and workplace satisfaction – and increasingly, the risk of anxiety and burnout.  Louise enjoys working with groups to instil a sense of enjoyment in the learning process – focusing on increasing people's knowledge around Mental Health. She actively creates awareness of attitudes towards people with mental health difficulties while, at the same time, looking to improve participants' own psychological wellbeing.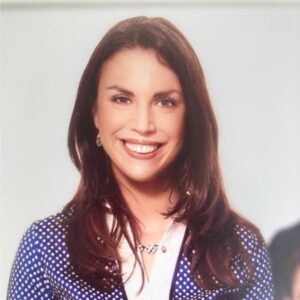 Ashley Tobin –  Ashleigh Tobin is an award-winning speaker, nurse and hormone health and mind coach who delivers Employee Health and Wellbeing topics in a practical, refreshing and jargon-free way for clients who want to provide their staff with meaningful wellbeing information and tools.  Drawing on over thirty-five years of experience in the Irish health sector, across nursing, pharmaceuticals, conventional and complementary medicine, coaching, mentoring, and more, Ashleigh combines nurse-led information with a holistic approach and practical, real-life solutions.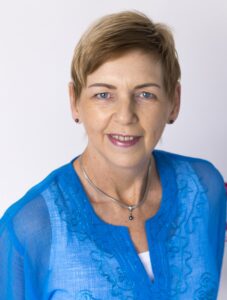 Erica Hearne – Erica manages Grow Remote's employer relationships with Ireland's leading remote-first organisations. Prior to joining the Grow Remote team, she worked for various American media conglomerates, digital marketing agencies, and radio stations, always in client-facing roles. Having managed fully-distributed teams, she knows first-hand the benefits remote work unlocks.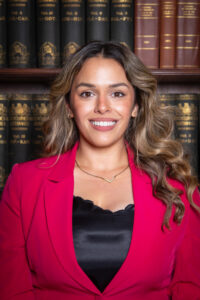 Anne O'Leary – 85% of women leave full time employment within 3 years of having children, and 19% leave the workforce altogether (Careers after babies report, Jan 2023). Supporting parents as they return to work after any type of parental leave is a key part of any business strategy to attract, retain and nurture their employees. Anne O'Leary is an experienced Executive Coach, and Postpartum Doula, specialising in supporting parents as they transition back to work after leave. Anne works with both individuals and with organisations, to better support working parents as they are returning to work, ensuring resources are in place to manage this transition smoothly.  Anne's career spanned Finance, Sales & Operations and Business Development, before setting up her own business to nurture, empower and support parents as they navigate the rollercoaster after welcoming a baby into their family. As Anne began her own parenting journey, she experienced first-hand just how hard and challenging the transition back to work can be, and quickly realised that it is an area that many don't speak openly about for many reasons, and the importance of meaningful support. With 4 young children, Anne absolutely understands the rollercoaster for parents as they return to work and her aim is to ensure that the transition back to work is as smooth and successful as possible for everyone involved.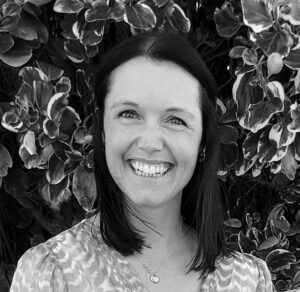 Brigid Farrell – Brigid is the director of AllTalk Training, a company passionate about helping multicultural teams be productive, collaborative, and inclusive so that individuals, teams, and their organisations can reach their full potential. AllTalk Training partner with organisations in Ireland and abroad to help their teams develop the communication and cultural skills required to thrive and allow others to thrive in a culturally diverse work environment.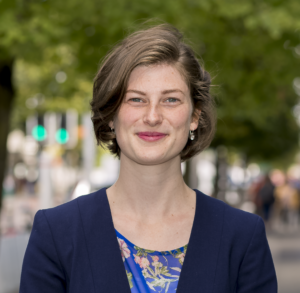 Irish Centre for Diversity –  The Irish Centre for Diversity works in partnership with organisations across Ireland at all stages of the equality, diversity and inclusion (EDI) journey.   Embrace Inclusion and build Diversity for a future where everyone benefits.
As a Diversity and Inclusion (D&I) focused organisation, the Irish Centre for Diversity has a clear understanding of the strategic needs of an organisation that wishes to demonstrate its commitment to this valuable area. We want organisations to do more than just tick boxes; we want them to transform the workplace environment to one, which is more equitable and inclusive. We use cutting-edge tools and services to measure and inform organisations about workplace Fairness, Respect, Equality, Diversity Inclusion & Engagement (FREDIE™)

Speakers
James Cawley                                                       Liza – Jo Gee                                                         Rob Fitzpatrick