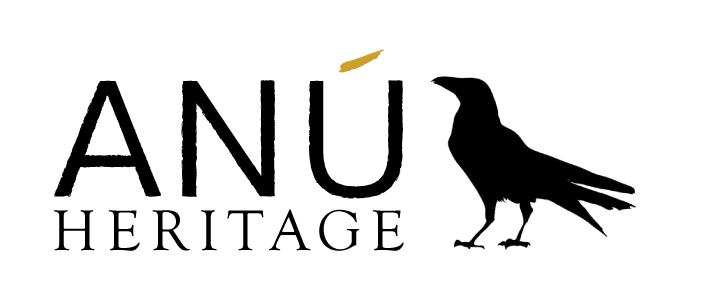 Anú Heritage, EST: 2017 – www.anuheritage.ie
Objective and Mission: Educate, Conserve and Protect Irelands Built and Cultural Heritage, through the Conservation of Irelands Architectural Landscape.
The Team:
Anú Heritage: Caroline Gethings BA (Hons) Cultural Heritage, PgD Building Repair and Conservation. As a Conservation Consultant Professional relationships have been formed with other Conservation professionals, and Traditional construction trade persons including traditional Stonemasons, Carpenters, Slaters, furniture conservators, Leaders, glaziers, blacksmiths and brick masons all of whom are stationed locally and throughout Ireland and Internationally.
Conservation Consultant: Anú Heritage carry out a number of services including Conservation Reports that include structural conditions, method statements and recommended materials and methods suitable for use in traditionally constructed buildings. We provide onsite demonstrations on projects when builders or and owners are using natural traditional materials that they are unfamiliar with. We overcome issues that may involve losing elements that are of significance. Onsite supervision of Conservation works are carried out when builders are not familiar with working with naturally constructed buildings. As such the conservation industry is in short supply of trade craft and professionals who have an understanding of Irish traditional materials and methods.
Historic Mortar Specialist: Patrick Hickey a generational Traditional Stone Mason with 45 years committed to the craft. Pat has worked on a wide range of historic structures in Ireland, France, New York and Italy. Pats projects range from National Monuments, protected structures, Queen Anne, Georgian, Victorian structures and drystone walling along with mud built vernacular projects.
Sand Specialist: Billy Bates Director of Inish Pebble
Billy and family have been providing sands for all sectors of the construction industry for over 20 years and are the main suppliers of specialized silica sands in Ireland. These sand aggregates are extracted from a marine deposit and have been washed in the ocean over thousands of years. These conditions make this a naturally formed and extremely clean material. The mineral deposit has a high silica content, sub angular to sub rounded grain of low porosity.
Clients:
Conservation Professional
Architects, Engineers
Construction Firms
Sub – Contractors
Private Homeowners / Agricultural Traditional Buildings
Community Groups
Govern Bodies
Main Areas of Expertise:
Architectural Conservation Projects with and without status. i.e., Recorded Protected Structure and or National Monument Protection
All areas of Traditional building methods and materials – Bedding / Pointing Mortars, Renders and Plaster
Traditional repairs to joinery (windows, stairs, floors)
Testimonials:
'I've worked with Caroline Gettings on several conservation projects over the years. Caroline has a great knowledge of traditional building materials, particularly traditional lime mortars. Caroline is incredibly passionate and enthusiastic about our built heritage. We always enjoy collaborating on conservation projects with Caroline.'  Jerry Desmond, Structural Engineer, Phi Consulting Engineers
'I have worked with Caroline for several years on the development and delivery of modules on the topic of Traditional Sustainable Construction Materials and Management of Traditional Building Projects. Caroline's knowledge of conservation and holistic building repair combined with a passion for our Built and Cultural Heritage is evident in her detailed lime mortar mix design, practice demonstrations and delivered projects.' Derek Sinnott BE MSc PhD MIEI, Senior Lecturer at Waterford IT, Director of Lean Construction Ireland, Chair of Pyrite Resolution Board