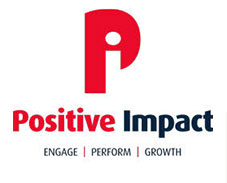 Do you want to keep your Best People and Motivate your Team ?
1. Do you want to build a Positive Workplace where your people perform at their best?
2. Do you want to build Cohesive, Resilient and Productive teams?
3. Do you want more Confident, Inspiring Leaders who unleash the full potential of your people?
"Hello, my name is Una Crilly, the Founder of Positive Impact. I'm passionate about helping people to live life to the full and bring their best self to work every day. I support organisations with developing their people to perform at their absolute best, to build great teams, to create supportive, healthy workplaces where people and business thrive".
WORK WITH UNA:
Our workshops unleash the full potential of your people to maximise productivity. They are customised to meet the specific needs of your business and your team and focuses on improving communication, employee wellbeing, establishing shared goals and maximising performance.
Visit our website to find out more about our leadership development programmes – https://positiveimpact.ie/