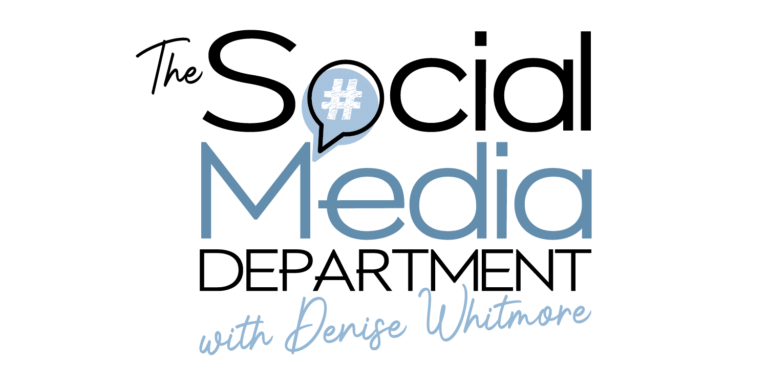 The Social Media Department is a Social Media Training and Digital Marketing Agency. We have worked with numerous businesses such as the Davis Financial Services, Tasty Parlour Ltd., Wexford Public Libraries, the Temple Bar Art Gallery, Waterford/Kilkenny/Carlow/Tipperary Skillnets, and Sports Active Wexford. We are also currently a Mentor on the Wexford Local Enterprise Office mentoring panel for Social Media.
We have managed Social Media Marketing campaigns for Riverdance, Celtic Woman, WebSummit, RTÉs MoJoFest, Gowran Park and the Mount Juliet Estate.
Having managed Social Media platforms since 2011, we have extensive experience in Social Media for businesses and how to best utilise these platforms to reach specific audiences. We have significantly increased the organic engagement and reach as well as turnover as a result of carefully thought-out, planned and executed Social Media Advertising Campaigns, reaching our clients clearly laid out KPIs (Key Performance Indicators) and targets.
At The Social Media Department, we also believe that training must lead to participants having the individual desire to implement their learning back into their own business. We believe the best way to achieve this is when the participants are motivated and engaged. We deliver our content through a hybrid teaching style, tailoring the delivery to meet each students' needs to the best of our ability, resulting in our participants leaving with practical knowledge, as well as the theory they require to be successful in managing Social Media Business pages.
At The Social Media Department, we also have extensive experience in managing the Social Media for events such as MojoFest, Skillnet Ireland and South East Business Awards. The campaigns for these events involve the preparation of creative content, identifying audiences for targeted advertising as well as Live Streaming and Real-Time coverage.
 Trainer: Denise Whitmore
Denise Whitmore is one of Ireland's best known digital marketers and has been listed as one of the Top Digital Women across Ireland and the UK. She provides Social Media Marketing Management training and management solutions for businesses with the use of platforms such as Twitter, Instagram, LinkedIn and Facebook.
Denise runs Webinars and Training in all aspects of Social Media Marketing for Business. Listed also as one of Ireland's Top Thought Leaders by Irish Tech News, Denise has an Honours Degree in Information Technology and is renowned for her fresh approach to building business.
She is also the founder of The Irish Women in Business Network, a successful women's network that assists women all over Ireland in achieving their business goals.
Denise is invited to present discussions on Social Media Marketing at national business events as well as in the media and runs workshops on Social Media Marketing all over Ireland. Her advice, training sessions and expertise has been endorsed by some of the most prolific businesses in Ireland.
Denise is also an experienced event organiser and lead Curator of TEDxWexford held in The National Opera House.
Her clients include Wexford LEO, Waterford Skillnet, Kilkenny Skillnet, Waterford Micro Business Network, Riverdance, Celtic Woman, Bóthar, Mount Juliet Estate, Gowran Park and South East Radio.
Digital marketing | The Social Media Department With Denise Whitmore