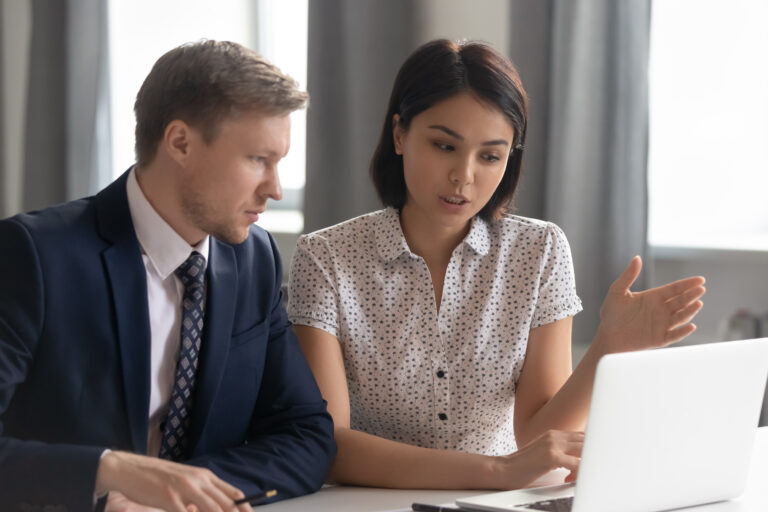 Running a business is like a revolving door, to succeed you constantly need to be moving in the right direction.  The right direction promotes growth and is in line with your overall vision for your business.  Over the last 5 years, before starting in my current position as Network Manager in County Wexford Chamber Skillnet, I have been very fortunate to work as a mentor and business coach with passionate business owners, just like you; all looking to build their business step by step and become market leaders in their field.  However, the same 5 challenges and problem areas recurred over and over with most of my past clients:
Understanding finance and cash flow
From my experience many small businesses do not know how to make sense of their financial data and hence are not operating as financially efficient as they should be. When it comes to financial management, small business owners tend to fall into one of three categories:
Small business owners who have their financial statements completely in order and use the data to drive a thriving company.
Small business owners who understand how financial management works but are too busy to fully apply the data available to them.
Small business owners who do not fully understand how financial management works because they came to business ownership without a background in business.
If you are a member of the third group, you are more than likely overwhelmed when it comes to cash flow and financial planning, and this is where procrastination normally occurs. Understanding the basics of cash flow, budget and financial management is a key skill to operating a viable business. If your business is not making money, you have a hobby not a business! Take advice and get support from financial experts that understand how a small business operates and can help simplify what can be a complex process; so you can identify how to make your available capital work for your business.
Overcoming the complexities of Marketing
One of the most common statements I hear from small business owners is a variation on the following: 'marketing is complicated, and I don't have the expertise.' This often comes from a place of fear and ignorance which can lead to marketing procrastination, total avoidance or marketing spend in the wrong areas. Undervaluing marketing because it seems overwhelming can be the kiss of death for a small business. While marketing can be complicated, especially depending on the industry or the audience, marketing basics are just that — BASIC. There are underlying principles that apply in every industry to every audience. And here is the best part, you are a customer, which means you have marketing insight. You know what convinces you to buy. You know how you shop and make decisions. You know what frustrates you and makes you leave as a customer. This kind of knowledge is invaluable and needs to be applied to your business. While you may not know all the marketing jargon and things like social media and writing email campaigns scare you; you are an expert at what you do, and you are a customer in your everyday life.
Lack of selling skills
Sales is an important part of every small business; it's also a common challenge for many small business owners. If sales is something you struggle with in your small business, it can be helpful to spend some time getting a better understanding of the sales process and fine-tuning your sales skills.  With some practice, you can become a better salesperson, one who is not only more comfortable with the process but also more effective.  The first step to becoming a more effective salesperson is to get to know your ideal customer. Walk in your customer shoes!! Get familiar with their purchasing habits and from here begin to systemise the sales process.  Modern day sales is all about building relationships with your customer.   The days of the hard sell are gone!!!  Think of how you can turn your customers into raving fans that indirectly become salespeople for your business.  Get out and network in the places where your customers hang out – County Wexford Chamber events are a good start!
Fear of 'going big'
Many small businesses have a fear about going for bigger more complex contracts and instead tend to stay in their comfort zone. However, staying in your comfort zone does not lead to growth and development. Assumptions are made that government contracts are only for bigger companies. Small businesses go after – and win – government contracts all the time. The key thing to keep in mind is what, as a small business with relatively limited resources, you can realistically take on. You'll want to hone in on opportunities that are a perfect fit for your company's capabilities.  Tender applications will include a Statement of Work that defines expectations for the execution of the work, along with delivery dates and other requirements. When completing any tender, always ensure that you have incorporated the requirements of the Statement of Work in your submission. There will be certain contracts that are suited to larger companies with more available resources but there will also be contracts that suit your skillset and service offering.  If you are not in, you can't win!
Burn Out
It is tempting to try to do everything if you are a small business owner, and long hours add pressure. Burn out and fatigue, are the most overlooked small business challenges that can leave you disorganised, forgetful and cranky, not paying as much attention to clients as you should and making mistakes. Business owners must pace themselves, which includes embracing strategic delegation, something that for any highly motivated individual is not an easy ask. Start by identifying business elements that do not require your expertise, such as mailing, and take on an assistant, even part-time, to help – after all, it is an investment that frees you up to do what you do best!
In County Wexford Chamber Skillnet, our aim is to work with you to eliminate the challenges that may impact your business growth and development. We want you to get closer to achieving your vision and over the next few months we will be offering courses that are focused on turning the above five challenges into opportunities.
Our first course to be scheduled is starting on 7th March and is aimed at helping business owners understand the bigger picture of running the business regarding the figures and to put some tools in place to be a more profitable business. Finance for the Non-Financials is a 2-day programme delivered by Geraldine Doyle who has 25 years of experience in accountancy and training. She has used that experience as a specialist in Accounts, Payroll, and Tax, to help her clients save valuable time and money. Geraldine is an expert at working with businesspeople – from start-up businesses, company owners to farmers to sole traders. She is highly proficient at setting up office systems to run accounts and payroll efficiently. Her understanding of the tax system is invaluable in helping businesses meet their commitments.  "What sets us apart is the level of support," says Geraldine. "I always follow up with clients to review progress. I understand what is needed in business and will take the fear out of doing and understanding accounts. I simplify the complicated in plain language."
The cost of this 2-day course for Chamber members is only €120.  To find out more information and book the course, please click here
Some of our other courses aimed at SME pain points for February and March are:
How to write and develop winning tender proposals
Master selling and help your business thrive in 2022
Making a marketing video for your business using your mobile phone
Other areas currently in development for 2022, are workplace wellbeing to improve performance and a management development programme new and upcoming managers.
What other courses would help you overcome your business challenges and help you move closer to your business goals? 
I would love to hear from you, as the County Wexford Chamber Skillnet is your Network and here to help you achieve your business goals through providing affordable quality training to meet your needs – email me at therese@countywexfordchamber.ie.
Written by Therese O Connor, Wexford Chamber Network Manager