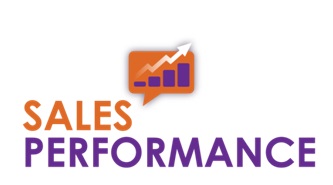 Jo Collins, through Sales Performance, works with business owners who want to develop their sales people and improve sales results.  With over 25 years experience in Sales and Sales Management, Jo has a very practical approach to increasing sales performance. Having been directly involved in many sales roles from :  Tele Sales – Field Sales and Sales Management, Jo has a great blend of practical knowledge in addition to various techniques & skills in Sales and Sales Management.
We work with a wide and varied range of Companies, who are interested in growing their business, by implementing sales processes and supporting their teams with skills that will help them achieve their targets.. We are also associated with and provide training solutions to:  Local Enterprise Boards, Chambers Of Commerce, Small Firms Association, Executive Institute and Plato.  We provide a range of Courses both in Professional Selling & Sales Management.
We offer a very effective solution to SME's whereby we become your Sales Manager. This is particularly useful in Owner Managed Businesses that have a number of Sales People & need to Manage the Sales People on a Weekly or Monthly basis.  We provide Training for a number of Skillnet Programmes to help their members become more skilled in new business development and retention and growth of existing customers.
In today's market, for any Sales Professional to be successful, we can no longer rely on what once worked for us in the past. Customers and their buying habits have changed. Customers don't need sales people to educate them on their products or services anymore. They want to work with partners that will provide ideas and solutions that will have a positive impact of their business. They want you to be invested in their business. They need thought leaders, that will challenge their own thinking.  Focus on what your customer wants to happen , not what you want to sell. As a sales professional you need to be creative, bring value and build trust.  Stay true to the sales process, be authentic and success will follow.
In addition to Sales Training and Consultancy, Jo can also provide support in the Selection and Recruitment of Sales People and Managers . Jo has many years experience in interviewing and would be a strong advocate of using profiling as part of the recruitment decision making process. This tool can also be used as a skills audit for current sales teams in your business.  In sales always recruit people with drive and motivation. The skill is being able to identify that in candidates.  Once you recruit the right Sales People, Sales Performance will develop their skill & also evaluate your Sales Processes & through our Consultancy Process ensure that you are best in class.
Other interests:
I have been involved in the judging process for various Awards. These events provides fantastic insights, and its always great to be involved in recognising and celebrating business owners and their teams success.
A little bit about Jo:
I have organized a number of charity events , in aid of Cystic Fibrosis for the past 5 years and raised over €160,000.
I also volunteer with Crosscare Ireland.
I have a certificate for CPR and AED, always a great skill to have, hopefully I will never have to use it.
I have a passion for fitness, I believe, in a healthy body, equals a healthy mind.
I am great advocate of networking, and surrounding yourself with like minded professionals that are focused on supporting and helping each other. I was a founding member of the Citywest Business Network which is part of the South Dublin Chamber.
I enjoy and I am always inspired by TED Talks.
In my spare time, I am a netflix fan and I love to bake. (fitness + baking , I call that a balance).
For more information on our services, visit our website – https://www.salesperformance.ie/