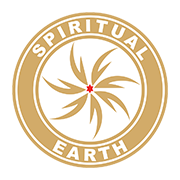 Spiritual Earth was established by Calodagh Mc Comiskey in 2016.
Spiritual Earth's mission is:
To help people move from where they are to where they want to go using wellbeing solutions that work and show results.
To help individuals and organisations realise their full potential.
Clients:
IRFU, Danone, Wexford Education Centre, Dulann, Private Individuals, Entrepreneurs, Ferrycarrig Hotel and Many more. There is a full list the Spiritual Earth website – www.spiritualearth.com
Spiritual Earth provides practical bespoke wellbeing solutions that grow people and organisations.
Main Expertise:
Providing of Wellbeing Solutions that Work – Spiritual Earth, Wellbeing that Works.
Bespoke Corporate Wellbeing Programmes focussing on individual and team wellbeing.
Team wellbeing focuses on developing and growing 'well' and high performing teams which directly improves the profile, productivity, performance and profitability of an organisation
Testimonials:
"We work closely with Spiritual Earth. We see Calodagh as a valuable additional team member – the one who helps the rest of us with focus and productivity,
who we know we can turn to for that bit of extra support when it is needed." Ronan McGrath, Director, McGrath Construction Consultants
http://www.mcgrathconstructionconsultants.ie
We, the Management Team at Ferrycarrig Hotel attended a workshop with Calodagh.  The Training program was remarkable and complete package.  The training content was solid in substance and her  delivery was powerful and inspirational to everyone.  There was great interaction both among the team and with
Calodagh. Calodagh kept the workshop interesting and fun, while also very informative.
"Calodagh understands and appreciates the everyday stress of the roles we encounter on a daily basis"
"She gave us useful advice on managing stress and balancing priorities"
"Calodagh's style is fun and engaging"
"She connected with all of us…"
"We enjoyed and valued the presentation"
"An eye opener! You can never stop learning"
"positive, engaging and motivational"
"A truly inspirational experience, Calodagh guided us to understand our teams and better ourselves"
"With the right attitude and positive mental outlook, any problem can be tackled- fantastic workshop"
"Spark and reignite the respect and good culture we have here"
We the Team in Ferrycarrig Hotel, Sincerely Thank you.