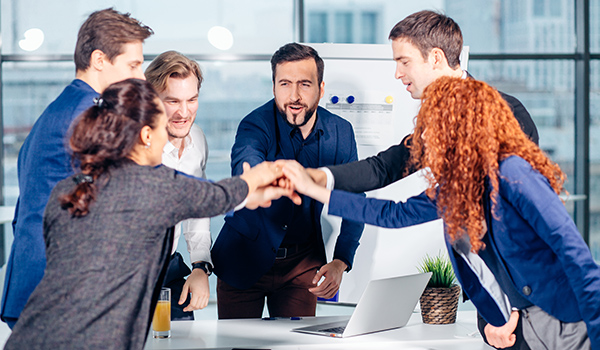 Before COVID, stress and lifestyle disease were identified as the epidemics of our time by the WHO. The Covid Pandemic and related disruption of the last two years and current world challenges has further stressed many people. Wellbeing offers the answers to many of the problems we experience as individuals and organisations. When people feel well, they do well at work and in life. Nothing determines your organisation's success (or failure) more than your workplace culture. An organisation's biggest asset is always their people. When you look after your staff, they will look after your customers and each other. For the past 20 years, companies on the Fortune "100 Best Companies to Work For" list have outperformed the S&P 500 stock index by almost two to one. Having a strong culture of wellbeing in your workplace has powerful benefits for the health and morale of your workforce and is also a very effective business strategy. When your employees feel purpose, connection and belonging, they perform better. Proven commercial benefits include, increased productivity and growth, improved engagement, a stronger sense of "we", teamwork, decreased costs and Improved staff retention.
The programme will cover:
Introduction: What is Wellbeing at Work – The pillars of Wellbeing
The current context of Wellbeing and Mental Health in Ireland
Team Wellbeing
Burnout and Presenteeism
Best practice in Technology and Communications
The Growth Mindset and Growth Equation for Peak Performance
Managing Change
Effective Stress management (including dealing with  overwhelm and anxiety)
Successful Remote and Hybrid Working (as applicable)
How to Promote a Culture of Wellbeing in our team / organisation
The right to disconnect
Tips on how to slow down and 'switch off'
Bringing it all together – action plan
Duration: 1 Day – 9.30am – 4:30pm
Format: Online / IN PERSON DELIVERY
Who Should Attend:
This course is suitable for all Leaders, Managers and team members who are motivated to strengthen the culture of wellbeing in their organisations leading to better wellbeing of staff and improved and sustained high performance, productivity and profits for the organisation.
To find out more information or to make an enquiry to book a date, please complete our enquiry form.