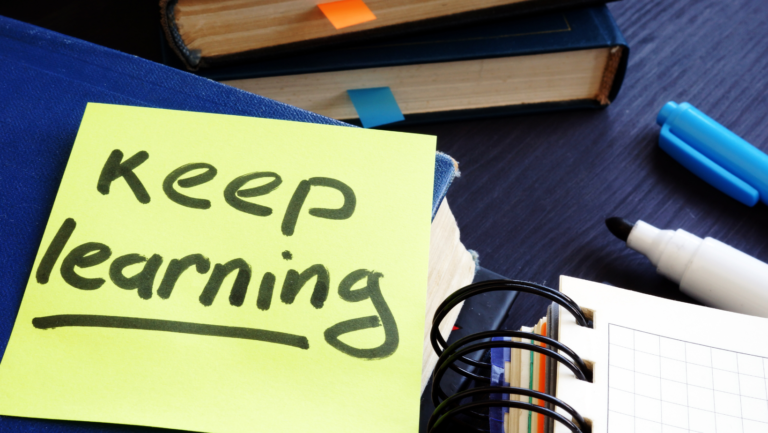 Unlocking New Opportunities with
County Wexford Chamber Skillnet
In today's rapidly evolving world, the pursuit of knowledge has become more crucial than ever before. Lifelong learning has emerged as an essential component for personal growth, career advancement, and overall success. With the rise of automation and technological advancements, individuals must embrace continuous learning to stay relevant in their fields.
County Wexford Chamber Skillnet offers an exciting range of courses that empower learners to embark on a journey of lifelong learning, opening doors to endless possibilities.
Lifelong learning transcends traditional education, encouraging individuals to continually expand their knowledge, skills, and competencies. It encompasses formal education, professional development, informal learning, and personal enrichment.
By committing to lifelong learning, individuals can enhance their career prospects, adapt to changing industries, and enrich their personal lives.
The Benefits of Lifelong Learning
Professional Advancement: With the rapid pace of technological innovation, many jobs are evolving or becoming obsolete. Lifelong learning equips individuals with the skills and knowledge required to adapt to these changes and remain competitive in the job market. Courses such as the Bachelor of Business (Hons) offered by the County Wexford Chamber Skillnet provide learners with the opportunity to gain specialised knowledge and develop critical business acumen, giving them an edge in their careers.
Personal Growth: Lifelong learning goes beyond professional development; it fosters personal growth and self-improvement. By exploring new subjects, acquiring new skills, and challenging ourselves intellectually, we expand our horizons and gain a broader understanding of the world. Lifelong learning encourages personal fulfilment, intellectual curiosity, and a sense of accomplishment.
Networking and Collaboration: Engaging in lifelong learning opportunities, such as those provided by County Wexford Chamber Skillnet, enables individuals to connect with like-minded professionals from diverse backgrounds. These connections facilitate collaboration, knowledge sharing, and the exchange of ideas. Building a robust professional network enhances career prospects and provides a support system for ongoing learning and development.
Adaptability and Resilience: In an era of constant change, adaptability and resilience are highly valued skills. Lifelong learning cultivates these qualities by fostering a growth mindset and a willingness to embrace new challenges. It equips individuals with the tools needed to navigate uncertainty, overcome obstacles, and thrive in a dynamic and unpredictable environment.
The collaboration between County Wexford Chamber Skillnet and SETU University offers a unique opportunity for individuals to acquire a Bachelor of Business (Hons) degree. This comprehensive course provides a solid foundation in business principles, strategic thinking, leadership skills, and critical analysis. The programme, starting in September, is highly accessible with an affordable fee of €1500 per year. It is also further enhanced by a 40% funding opportunity.
With a curriculum designed to align with industry demands, the Bachelor of Business (Hons) programme equips learners with practical skills and knowledge that are immediately applicable in real-world business settings. Through a combination of theoretical concepts, case studies, and practical projects, students develop a well-rounded understanding of the business landscape.
By investing in lifelong learning, individuals can unlock new opportunities, broaden their horizons, and position themselves for success in a rapidly evolving world. So, take the leap and join County Wexford Chamber Skillnet today. Embark on a transformative learning experience that will shape your future.
View the Bachelor of Business (Hons) here.