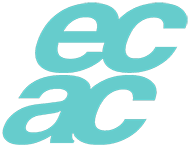 ECAC Are Now the REAL Alternatives National Lead for Ireland offering REAL alternatives training and certification in Flammable refrigerants & R744 (CO2).
ECAC are the longest established provider of Refrigeration, H.V.A.C. and F. Gas training and certification in Ireland. They provide quality training for all industry sectors and above all include as much hands on content as possible in all of our courses. With a variety of programs focusing on the refrigeration, H.V.A.C. and electro-mechanical sectors we can provide you with your technical training solutions. Their clients include the manufacturing, food processing, pharmaceutical and electronics industry in addition to refrigeration, air-conditioning and heat pump contractors. We are continuously updating and increasing our range of courses in order to anticipate and respond to the needs of Industry.
ECAC also offer consultancy services to our clients ranging from compliance to equipment surveys, training needs analysis. In addition they offer all of their clients full technical support both during their training and ongoing after completion.
ECAC FGas Training – Courses, FGas, Heat Pumps, Refrigeration, HVAC