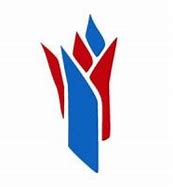 LEAP leadership and management consultants, is based in Galway and serve clients nationwide. We design and deliver leadership development programmes for business owners and team leaders, and management development programmes for new managers. Established in 2000, we work with businesses across Ireland to ensure you are maximizing the potential of your greatest asset – your employees.
LEAP work with companies, large and small, to identify issues that are preventing you from achieving the kind of success you had hoped for. Then we work with you to develop a plan of action that you, and your management team, can implement and measure with real tangible results.
What's the LEAP Difference?
On completing LEAP's Leadership and Management Development programmes, you or your leaders will:
 Apply proven best practices and disciplines – in leadership and management
Improve personal impact and contribution through greatly increased self-awareness
Enable a positive culture across the organisation
Demonstrate and sustain greater leadership and management capabilities
Promote the development of leadership in others
Improve the resilience in themselves and in their team
For more information visit the website – LEAP – Make leadership happen (leapleadership.ie)