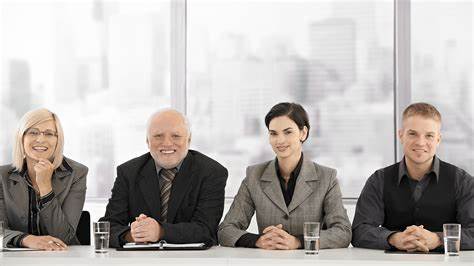 Brendan McGinty, Chairperson, Skillnet Ireland
The number of people employed in Ireland has risen to more than 2.5 million, the highest on record, and the unemployment rate is 5.5 percent.  Being close to full employment brings challenges for employers and there are labour shortages apparent in nearly every sector of the economy.
The gloomy outlook emerging from the recent World Economic Forum in Davos suggested the pandemic, inflation and ongoing geopolitical conflict will continue to affect global supply chains and economies worldwide as well as risking recession.
Higher inflation has endured for a longer period than was hoped, and yet any wage inflation spiral, should it emerge could make Irish industry uncompetitive. The combined effect of the Covid-19 pandemic, housing crisis and rising prices will attract fewer overseas workers, thereby adding to the workforce challenges businesses are facing.
Organisations are having to either look to technology, new talent pools or creative new ways to better align to changing employee expectations to attract talent. Ensuring our workforce remains skilled and competitive presents a means for business leaders to respond to some of these challenges and take back some control.
Developing talent enables companies to weather short-term shocks
Developing talent requires constant horizon scanning, policy action and investment, but by doing so, it enables companies to weather short-term shocks and prepare for long-term challenges such as increasing digitisation and the impact of climate change. Despite the well-established benefits of doing so, the Organisation for Economic Co-operation and Development (OECD) has lb unci that Irish businesses provide less training to employees than those in other OECD countries.
This underinvestment in talent comes at a time when severe skills shortages are affecting all organisations from SMEs to larger established multinationals. The world of work has fundamentally changed because of the pandemic: a surge of remote working has presented a major challenge of managing teams remotely, an unprecedented level of resignations, the pursuit of job transfers and skill shortages. Talent development provides a means of combating these challenges and so cannot be ignored even when other costs are increasing.
To compete successfully for today's workforce, employers need to think more creatively and inclusively in their talent development. This might include addressing the needs of returners to the workforce, career changers, remote workers, experienced retirees or those seeking part-time or contract work and other non-traditional workers.
As our age demographic continues to increase, businesses find they are now regularly working with five generations of employees under one roof. This brings with it a new set of challenges and opportunities which businesses must learn to navigate.
Talent development targeted to needs of each generation
Employers who implement strategies to optimise their multi-generational workforce by ensuring their talent development is more targeted to the needs of each generation can be more productive and more successful at retaining talent.
Although business leaders have been managing multi-generational workforces for several decades, the hybrid model brings a new dimension and set of challenges to doing this successfully. These include a potential threat to company culture and reduced opportunity for social interaction and relationships.
Balancing the needs of remote, in-office and hybrid workers, along with the company's goals, requires leaders to focus on the business strategy and the impact on customers while balancing the needs of a wide range of work force demographics.
Older and more mature workers may bring more career and life experience and a more mature approach to engaging with customers or clients. Younger people bring innovative thinking, energy and ideas to the table. They both have different traits and can learn from each other.
Successful leaders harness these strengths within their workforce. However, we often find that people want similar things from their work regardless of their generation. At its core, most people seek equitable rewards, meaning, purpose, good leadership and career development and learning opportunities.
Opportunity to engage workers across the generations
What may be different is how each generation expresses or prioritises these needs depending on life cycle. Business leaders need to shape their talent strategies to better suit these needs by gaining a deep understanding of workers individual expectations, interests and values. Irish business has a great opportunity to engage workers across the generations through talent development and in developing meaningful and productive, multidimensional careers pathways.
Now more than ever, companies must see talent development as a key tool in connecting generations within the workforce at different stages of their careers and in accelerating innovation activity right across the economy.
This article appeared in the Business Post on June 4th, 2022.